Let our collection of resources help you on your cholesterol-lowering journey. From how to stock your refrigerator to how to stay motivated each day, you'll learn that achieving your cholesterol goal isn't as daunting as you might think.
Four everyday ways to manage high cholesterol:
If you're trying to crack the code of lowering your cholesterol levels, this guide provides simple, everyday steps to help you get started.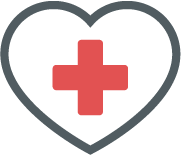 Cholesterol-friendly ingredients to stock in your refrigerator:
We've taken the guesswork out of which foods are truly cholesterol friendly. Make some smart substitutions that don't compromise the flavor of some of your favorite meals.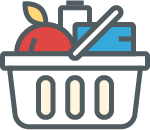 Heart health starts with a healthy conversation:
It's important to work with your doctor as your heart-health partner to ensure you're on a statin that fits your unique needs. This guide can help you get started.

Results from the ACTION survey about statins:
Millions of Americans use a statin to manage their cholesterol, and many have concerns. Check out the results of the survey to learn why better patient-doctor communication is needed.